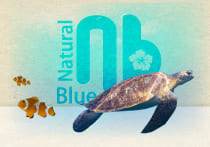 MENU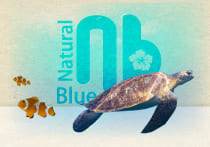 Trip Itinerary

1. Assemble at MAEDA MISAKI
Meet up with Natural Blue instructors once assembled. You will be requested to confirm whether your health condition is suitable for snorkeling or diving and to complete the application form.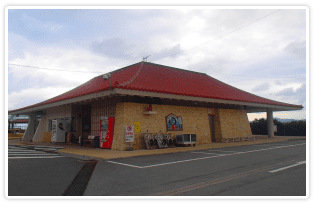 2. Briefing
Almost all of our customers are first-time divers or snorkelers. Our instructors will give you an easy-to-understand briefing on land, so that you can enjoy the diving/ snorkeling experience with a peace of mind.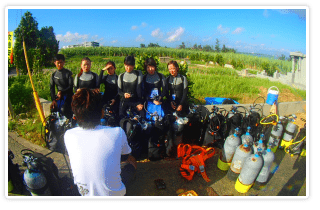 3. Practice at Safe Locations
To allow every customer to enjoy themselves with a peace of mind, practices are conducted in a progressive manner, with initial sessions arranged in shallow waters where the feet can touch the ground. Therefore, customers who can't swim can also rest assured.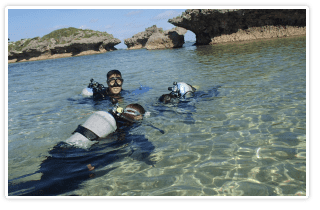 4. The Underwater Journey Begins!
Go on a underwater journey that touches the heart. You can feed the fishes, free of charge.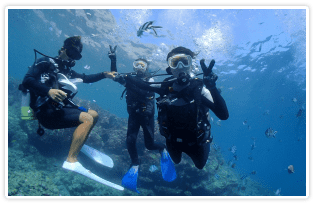 5. Head towards Blue Cave
We take you to the fantasy world of Blue Cave.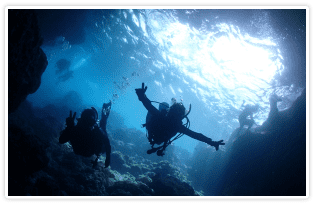 6. End of the Snorkeling / Diving Trip
The snorkeling / diving trip to Blue Cave ends here. The most frequent comment we hear from tourists is that the Blue Cave is full of mystery. The group is dispersed. You may continue to enjoy the sightseeing tour of Okinawa after showering and changing clothes.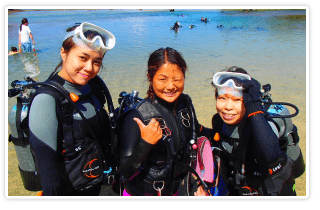 Diver Recruitment Information
Natural Blue is in long-term recruitment of dive instructors.
For more recruitment information, please refer to this.