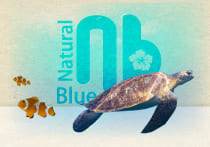 The facilities in Cape Maeda

The most popular spot for snorkeling and diving experience on Okinawa Island!
Cape Maeda Office is run by Maeda Co., Ltd. (469-1 Maeda, Onna Village, Okinawa Prefecture)
<Parking>
Parking fee: 100 Yen/hour
<Waiting room>
・Vending machines
・Free WiFi in the building and courtyard
・Dining hall
‐offers Okinawa Soba noodles, taco rice, chicken curry, vegetable tacos, etc.
・Sandals and swimwear for sale
・Drinks and vending machines
・Coin exchange machines
・Foreign currency exchange machines
<Complete showers, changing rooms and restroom facilities>
・Shower (Warm water) one time (2 minutes) ¥200
・Coin-operated lockers one time ¥100
・Hair dryer one time (5 minutes) ¥100
<Leisure plaza, Adumaya observation deck>
The plaza consists of a beautiful and expansive lawn. The observation deck overlooks the ocean.
<Hiking trail>
Visitors can enjoy a leisurely stroll while admiring various plants and the ocean.