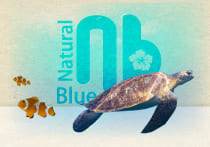 Whale Shark Diving Course DATA

■Okinawa Whale Shark Trip (Winter Special)
Whale Shark & Diving Experience. The whale shark is the largest fish in the world, measuring approximately 8 meters long. Dive with whale sharks! The most unforgettable and beautiful experience of your lifetime!
Discovery Diving (no diving license required)
15,000 Japanese yen(before tax)
FUN Diving (diving license required)
14,000 Japanese yen(3,000 Japanese yen for equipment rental) (before tax)
Required time: 3~3.5 hours
Age limit: 12-60 years old
Appointment time: 8:00-/12:30- (Please consult us for other appointment time)
Whale Shark Diving Course Detailed procedure
Dive with the largest fish in the ocean, the whale shark.
Swim with the whale sharks divided by large 30 m nets, 100% chance of encountering the whale sharks
Whale shark experience dive
Observe the whale sharks from outside the net.
Whale shark FUN dive
Swim with the whale sharks inside the net.